Who We Are
Stavis Seafoods: We Bring More to the Table
Products
We are committed to providing a diverse selection of seafood that is legitimately and responsibly sourced.
Knowledge
We will use our industry expertise, worldwide reach and seafood knowledge to inform our customers about all their seafood options.
Trust
We will become trusted advisors to our customers and vendors by providing superior customer service and building lasting, successful relationships.
Responsibility
We will actively protect the future of seafood and our ocean's resources by engaging in meaningful industry relationships. We are committed to helping employees, customers and vendors succeed and actively supporting the communities in which we live and work.
Timeline
?
Use pagination or click and drag to navigate
×
William Isadore Stavis founded the Stavis Ipswich Clam Company
Moved to waterfront facility and expanded line of fresh seafood offerings
Frozen seafood line introduced
Transitioned to second generation Ed and Fred Stavis
Company name changed to Stavis Seafoods
Launched the Foods From the Sea brand
Launched the Boston Pride brand
Transitioned to third generation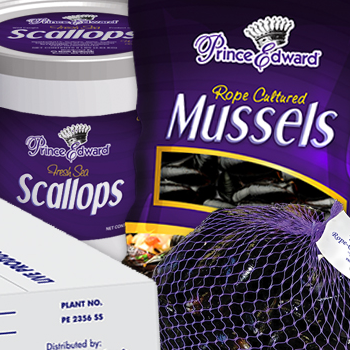 Launched the Prince Edward brand
Corporate offices moved to the historic Boston Fish Pier
Opened Stavis Miami office
First offered MSC certified sustainable seafood
Celebration of 80th Anniversary
Launched the Chillfresh brand
Sourcing expanded to 50 countries and 1100 products
Named Mid-Sized Family Business of the Year by the Massachusetts Family Business Association
An additional processing facility added to triple fresh production
Acquisition by IMV Holding, creating a vertically integrated seafood business with vessels and plants around the world
Kristian Kristensen

Senior Director of Supply Chain

Salvatore Bramante

Vice President of Operations

Jessica Holmes

Director of Sales

Emily Stavis

VP of Commodity Purchasing

Stuart Altman

Executive VP of Business Dev.

Lori Smallwood

Director of Logistics

Todd Rushing

Director of Retail Sales

Dawn Russell

Director of Human Resources

Justin Miller

Director of Quality Assurance & Regulatory

Martha Williams

Director of Marketing