Aunt Em's Linguini with Clam Sauce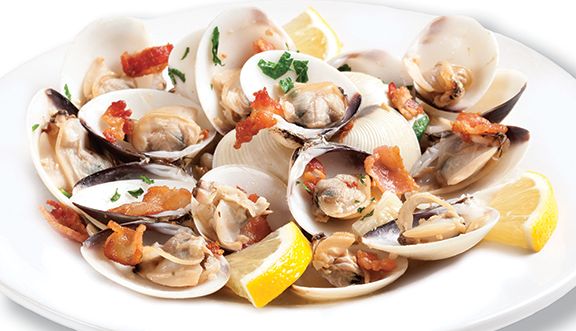 Ingredients:
1 pkg Prince Edward Hard Clams

½ lb Linguini

2 garlic cloves (chopped)

3 tbsp olive oil

3 tbsp parsley (chopped)

1 pinch red pepper flakes

1 small bottle clam juice  

½ cup white wine

Parmesan cheese to taste

Ground black pepper to taste
Instructions:
Bring a large pot of water to a boil. Add salt and linguini, cook until al dente. The linguini will finish cooking in the sauce.
In a large sauté pan over medium heat, add the olive oil, chopped garlic, chopped parsley, and red pepper flakes. Cook for a few minutes until the garlic is soft, but not browned. Add the small bottle of clam juice, package of frozen clams and ½ cup of white wine. Cover to steam until the clams have all opened.
Add the pasta and continue to cook for a few more minutes. Add Parmesan cheese and ground black pepper and mix well.
Enjoy!