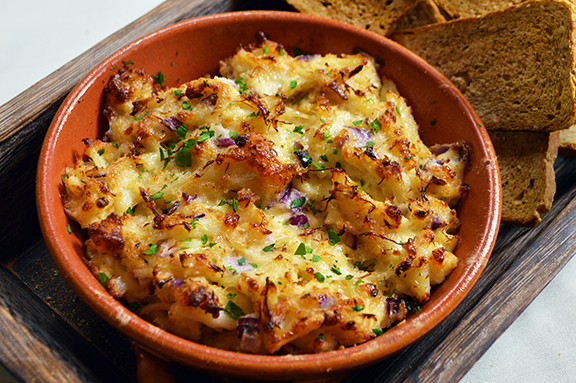 Ingredients:
1 can Foods From The Sea Crabmeat (1lb)

½ stick of butter

½ red onion

½ green or red bell pepper

1½ tsp Tabasco sauce

1oz lemon juice

4oz shredded cheese

4oz cream cheese

Bread crumbs

All-purpose flour

Chopped parsley
Instructions:
Preheat oven to 360 degrees.
Melt butter in a pan. Saute onion and pepper and add the flour until you reach desired thickness.  Add Tabasco sauce and lemon juice. Remove from heat.
Add crabmeat, cream cheese and shredded cheese. Mix all very well, but gently. Transfer to a 6"x8" baking dish, sprinkle some bread crumbs on top and back for 20 minutes. Garnish with parsley. Serve with crackers.
Enjoy!